From playing cards to masking tape and syringes, here are 7 painting hacks to help you paint better with items in your home.
7 hacks to paint better with items in your home
1. Foil for easy cleaning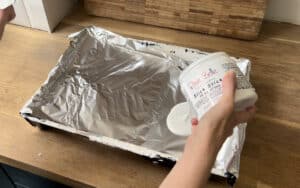 Line a roller tray with foil before pouring paint in. When finished, carefully pick up the foil from the edges and throw it away.
There should be no paint in the tray to wash up. It's always better to be painting rather than washing up!
Check out my other lazy tips for washing brushes.
This post may include affiliate links so you can easily find the products I love and use myself. If you purchase these products, I may earn a small commission at no extra cost to you.
2. Masking tape for no hassle drawer refitting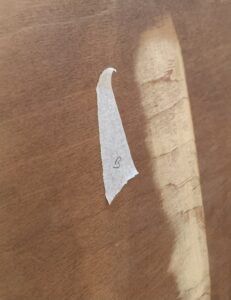 When removing drawers from furniture, pop a note on the underside noting where they came from. Some drawers, especially in older pieces, will only fit well in one slot.
Adding paint or wax increases the thickness of the drawer and may then be harder to fit back in place. Knowing it's going in the right spot at least makes sure you're not trying to fit a square peg in a round hole.
3. Playing cards for painting a mirror cleanly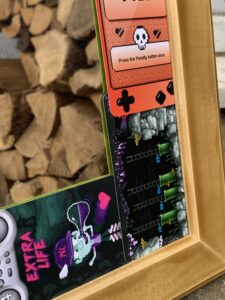 When painting a frame, lining the mirror with tape isn't ideal because it doesn't get underneath the mirror edge.
As playing cards are strong and thin, they slot under the edge so you don't have to be as precise. Remove the cards before the paint dries, so they don't get stuck and voila, no paint on the mirror.
Want to know 23 great DIY tools? Get the list!
4. A syringe for a clean paint can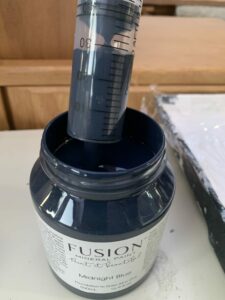 Use a syringe to transfer paint to your (cling filmed!) roller tray. This avoids getting paint on the edges of the can. Dried paint stops the seal being air tight and is more likely to dry out the paint. You also have better control and don't waste paint by pouring out too much at the start.
Have you checked out my 6 painting tips post yet?
5. A syringe for recreating a DIY colour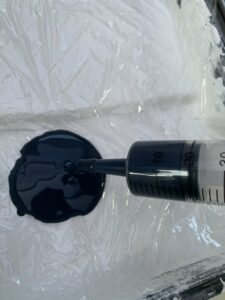 Don't feel restricted to only the paint colours you already own. You can DIY a colour by combining different paints.
As syringes have measurements on them, portion out how much you use of each colour and record it. Update it until you have the right colour and you will always be able to recreate it.
6. A spray bottle to keep paint wet for longer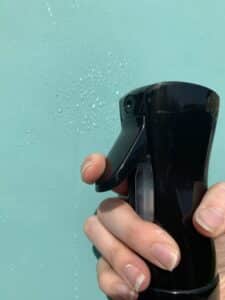 Chalk paint in particular can dry out quickly while you work. Use a spray bottle to spray a light mist of water over the paint to keep it slightly wet. This makes it easier to move the paint around and lengthens the time you have to work with it. It's especially helpful when blending different colours together.
7. A paper bag for a smooth finish
Not just for school lunches or health food shops… Brown paper from these bags work well as a very final sand on a finished piece. This gives it the ultimate smooth finish. Now you just have to buy something healthy for your free sandpaper.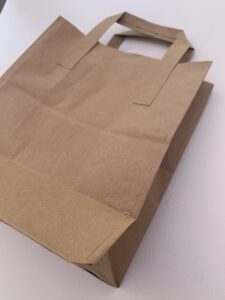 I hope you enjoyed these 7 painting hacks to help you paint better with items from your home.
Have you tried any of them? Or have any others you can share? Please let me know in the comments.
If you enjoyed this post, you might also like to read the 5 must-haves for upcycling.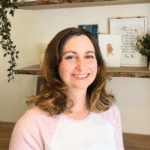 Rachel started painting furniture in 2018. She created this site to share her favourite transformations and the many tips she has learned along the way.